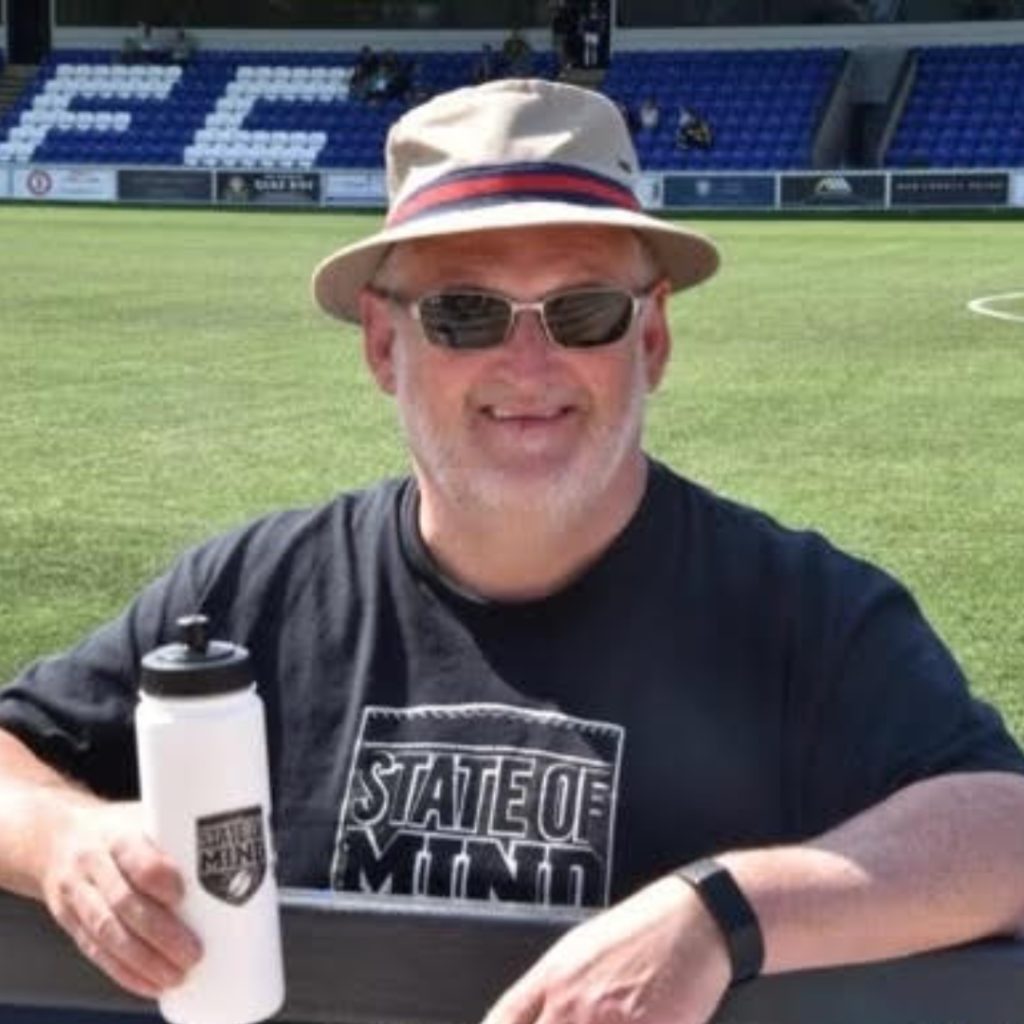 Stephen Cash
Trustee
With over 40 years service in the power generation industry, Ste started out as an electrical engineer and has spent the last 13 years as a Health & Safety Officer managing projects. He has served on several committees focussing on employee safety, welfare and wellbeing, as well as being an active Trade Union health & safety representative and a mental health first aider.
A devoted husband and father to two daughters, in his spare time he enjoys DIY and watching Widnes Vikings and Widnes Wild ice hockey. He also volunteers with the Widnes Vikings Learning Disability Rugby League team.
"As I am coming towards the end of my working career, I still have a desire to help others. Having a passion for both sport and mental health, I have thoroughly enjoyed working with State of Mind so far and hope to bring my industry and union experience to help the charity. "