Terry Newton Grassroots Project
State of Mind Sport "Terry Newton Grassroots: Mental Fitness and Wellbeing Project"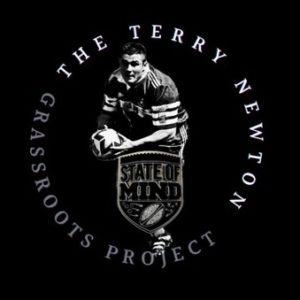 State of Mind Sport, would like to share with you our new project to promote Mental Fitness and Wellbeing within the players, coaching team and volunteers at your club. We aim to provide all amateur clubs with a Mental Health Awareness Session in addition to identifying a Mental Fitness Champion in each club and providing Mental Health First Aid Training for at least one representative from each club. All this will be provided free of charge to each club. All we ask is that each club brings together your people at your clubhouse and we will do the rest. If you do not have the facilities then we will work with you to ensure the session can be delivered close to you.
We believe that all clubs have a responsibility to support the health and wellbeing of their players and members as part of their health and safety duties. Taking a positive and proactive approach to mental fitness can help to grow players/members wellbeing and resilience and support them in fulfilling their potential. It can help build a culture that champions mental fitness, provides a greater understanding in how to help those who need more support. It will also enhance the reputation of the club.
A club that focuses on mental fitness and encourages healthy behaviors is more likely to attract the best talent, to have players and members feeling valued, to be supported by parents and to be successful in the long term.


The benefits of a focus on Mental Health and wellbeing:
Mental fitness is an integral part of our lives and impacts on how we perform at work and how we play sport.
We all have mental fitness and we all experience ups and downs, just as we do with physical health. Maintaining a healthy mind is important in maintaining healthy relationships and in coping with everyday stressors of life and making good choices. There is a strong relationship between levels of wellbeing, motivation and performance.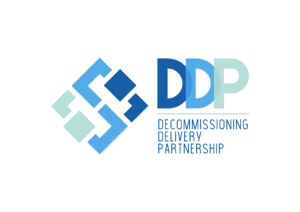 Who we are:
State of Mind Sport is a charity that harnesses the power of sport to promote positive mental health among our sportsmen and women, fans and wider communities, and ultimately to prevent suicide.
The charity was established in 2011 following the tragic death of Terry Newton, former Wigan Warriors and Great Britain international rugby league player who took his own life in September 2010. State of Mind Sport's founders were determined to prevent similar tragedies in other communities, by raising awareness of mental health concerns, tackling stigma, providing mental fitness education and resilience, and by signposting individuals and families to timely support during tough times
We are grateful to the some amazing sponsors allowing sessions to take place in Cumbria
If you and your club are interested in being part of this exciting project, please contact via email  ste.cash@stateofmindsport.org
Organisations Visited
Halton Farnworth Hornets RLFC
Woolston Rovers RLFC
Crosfields RLFC
Ellenborough Rangers RLFC
Egremont RLFC
Cockermouth Titans RLFC
Hensingham RLFC
Wath Brow Hornets RLFC
Seaton Rangers RLFC
Aspatria Hornets RLFC
Distington RLFC
Lowca RLFC
Kells RLFC
Glasson Rangers RLFC
Pilkington Recreations RLFC
Blackbrook RLFC
Langworthy Reds RLFC
Oldham St Anne's RLFC
Waterhead Warriors RLFC
Newton Storm RLFC
Wigan Bulldogs RLFC
Wigan St. Patricks RLFC
Egremont RUFC
Tubby RFC
St Benedict's RUFC
Whitehaven RUFC
Workington RUFC
North West Counties Football League Management Committee
Runcorn Town FC
Waterhead Warriors RLFC
Chorley Panthers RLFC
Hindpool Tigers RLFC
Barrow Island RLFC
Millom RFC
Roose Pioneers RLFC
Ulverston RLFC
Millom RLFC
Wigan St Cuthbert's RLFC
Wigan St Jude's RLFC
Leigh East RLFC
Latchford Albion RLFC
Wensleydale RUFC
Crosfields FC
Clock Face Miners RLFC
Selby RUFC
Portico Vine RLFC
Golbourne Parkside RLFC
Mire House FC
Cwmbran RFC
Sharlston Rovers RLFC
Hindley RLFC
Thornhill Trojans RLFC
Parr Boxing Academy St Helens
PGMOL Football Referees
Leeds Rugby League Referee Society
Womens Teams
University of Liverpool RLFC
University of Manchester RLFC
Wigan St Patricks RLFC
Swinton Lionesses RLFC
Warrington Wolves Reds RLFC
Huddersfield Giants Women RLFC
Ashton Bears RLFC
Oulton Raidettes RLFC
Wigan St Judes RLFC
Wakefield Hawks RLFC
Hindley RLFC Girls
Batley Bulldogs Women RLFC
Heworth RLFC
Whinmoor Warriors RLFC
Orrell St James Women RLFC
Leigh Miners Women RLFC
North Wales Crusaders Women RLFC
Halifax Panthers Women RLFC
Dewsbury Moor Girls RLFC
Huddersfield Women RFC
Rochdale Mayfield Women RLFC
Newsome Panthers Girls and Women RLFC
Leigh Leopards Women RLFC
Mental Health First Aider Trained
Halton Farnworth Hornets RLFC
Woolston Rovers RLFC
Crosfields RLFC
St. Helens Rugby League Referee Society
Langworthy Reds RLFC
Burtonwood Chargers RLFC
Wigan St. Judes RLFC
Kells RLFC
Hensinghjam RLFC
Wath Brow Hornets RLFC
Egremont Rangers RLFC
Seaton Rangers RLFC
Distington RLFC
Glasson Rangers RLFC
Cockermouth Titans RLFC
Cumbria Rugby League Referee Society
Crosfields RLFC
Liverpool University Ladies RLFC
Blackbrook RLFC
Wigan St. Patricks RLFC
Newton Storm RLFC
Warrington Wolves Ladies RLFC
Widnes Ladies RLFC
Swinton Lionesses
St. Helens RLFC Comumnity Foundation
Place 2 Place
Waterhead Warriors RLFC
Egremeont RUFC
Tubby RFC
St Benedicts RUFC
Whitehaven RUFC
Workington RUFC
Warrington RLFC
Runcorn Town FC
North West Counties Football League
Chorley Panthers RLFC
Wigan St Cuthberts RLFC
Ince Rose Bridge RLFC
Wigan St Judes RLFC
Widnes RLFC Foundation
Widnes Wild Ice Hockey
P3 Charity
Future Focused Care Charity