Barrow Raiders will be wearing special training tops for the remainder of the 2023 season to show the club's support for Minds Matter Rugby and State of Mind.
The tops will be worn by the players during warm-ups ahead of each remaining Betfred Championship fixture.
Discussing the importance of State of Mind, Raiders half-back Jarrod Sammut – who first approached the club with the idea of wearing new training tops to support the charity – said: "They do great work up and down the country, trying to educate and raise awareness of the importance of mental health.
"That's not just within the game of rugby, it's in life in general. I spoke with Steve Neale [Barrow Raiders Chairman] and the club and said it would be great if we could continue on from the great work they do.
"For us, it gives the club a bit of limelight, as well as working alongside a really great cause.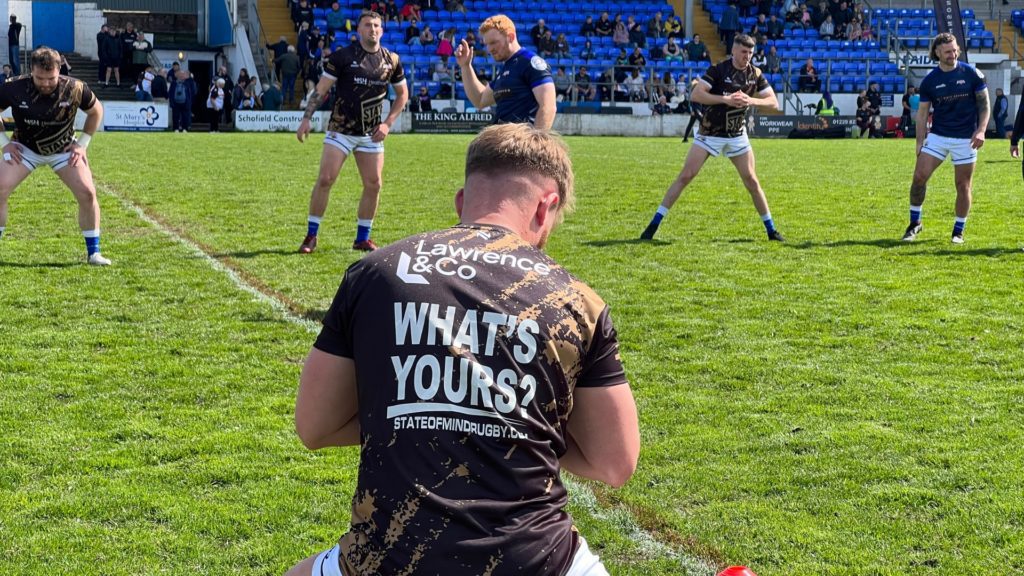 "We can never really share enough information or awareness about the importance of State of Mind – and really looking after yourself, your friends and family.
"In recent times, we've gone through a great ordeal and don't want anybody to suffer in silence or think they're alone, because that's not the case.
"If we can make a difference to 1% of people, then that's better than not doing anything at all. We've got a platform here which we can really use to our advantage and reach a greater audience."
The tops are available to purchase on the Barrow Raiders website. If you would like to buy one, the cut-off date for orders is Monday 15 May, and will take around six weeks for the supplier to produce the shirts.
Pre-order your top by visiting the Barrow Raiders club shop.