State of Mind are delighted to announce that our 'Be The Ref' Virtual Reality Experience has won two prestigious 2022 BIMA Awards
Designed by Juice Immersive in partnership with the Rugby Football League Match Officials Department and M7Virtual, the 'Be The Ref' VR aims to combat the growing issue of referee abuse within sport. Check out the award nomination here https://bima.co.uk/state-of-mind-sport-betheref-vr-juice-immersive-ltd/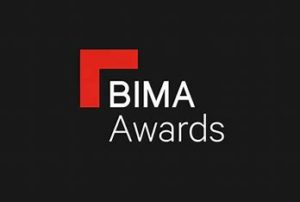 The experience transports users into the world of a Super League referee, highlighting the intricacies of a match official's job during a game to make people aware of how integral referees are to the sports we love.
Unfortunately, referee abuse is still very much prevalent; it is a key factor as to why many referees leave the sport and State of Mind are concerned with the impacts on the mental fitness of referees at all levels if they are not treated with the absolute respect they deserve.
The 'Be The Ref' VR Experience was launched at the Super League Magic Weekend in Newcastle to extensive plaudits from fans, match officials and former players alike.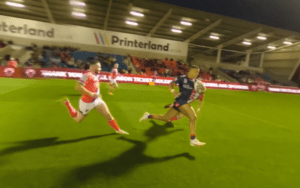 State of Mind co-founder Dr. Phil Cooper MBE said: "The idea of recreating the experience of being a rugby league referee was a suggestion after a State of Mind mental fitness session with the RFL match officials.
"Juice Immersive, M7Virtual and State of Mind worked in partnership with the RFL to trial the equipment to film a referee in action and used the virtual reality to recreate the experience.
"State of Mind launched at Magic Weekend and feedback from over 85% of those using said they would change their views of referees and how difficult the role was."
The BIMA Awards celebrate innovative and impactful technologies that have benefitted their respective fields.
Two vigorous judging sessions saw State of Mind's 'Be The Ref' VR Experience emerge as a nominee alongside 45 other entries.
The awards ceremony was held on Tuesday 22 November in London and State of Mind picked up a Gold Award in the Not for Profit, Charity and Education section and a Bronze Award in the Best Immersive Experience