This International Nurses Day, State of Mind would like to say thank you to all nursing staff.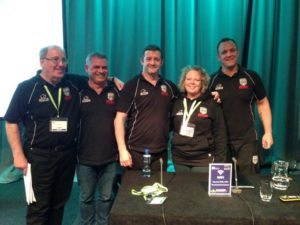 International Nurses' Day is celebrated around the world each year on 12 May, the anniversary of Florence Nightingale's birth. Nurses' Day provides an opportunity to mark the contribution of nursing staff and reflect on the vital work they do everyday.
With 2020 being International Year of the Nurse and Midwife, and the 200th anniversary of Nightingale's birth, this year was gearing up to be our biggest celebration yet.
But 2020 will now be a very different occasion, as nursing staff across the world stand united in responding to the global COVID-19 pandemic.
This year, we are asking the public and patients to use Nurses' Day to say thank you to nursing staff all over the country and indeed, the world.
We want our members and their colleagues to see how their professionalism is truly appreciated.
State of Mind this year, realise how important than we shine a light on the remarkable work all health and care staff are doing for the entire nation.
We would particularly like to thank all nurses who have helped develop and support State of Mind over the past ten years