Rugby League Cares is hoping to bring together people who have been involved at every level of the professional game at a special reunion event in November.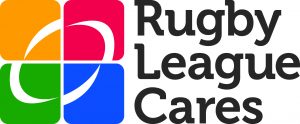 Two years on from the last successful RL Cares Reunions lunch, the charity has issued an appeal for players, administrators, match officials and the media to come and share their memories at Emerald Headingley Stadium, Leeds, on Saturday November 23.
RL Cares is hoping that every professional club, both current and defunct, will be represented at the 2019 luncheon, which will be hosted in the Emerald Suite in Headingley's prestigious new stand.
RL Cares Reunions spokesman Colin Maskill said: "The reunions lunches are brilliant afternoons filled with cracking banter and lots of laughs, and it would be great to see as many people from the pro game family as possible in November.
"Some clubs have active past-players' associations whilst others don't, especially many of the clubs who are no longer around. This is a great opportunity to bring all those players together to re-live old times and rekindle old rivalries.
"The reunions lunch is not just about players, though: we want people who've served as directors, kit men, backroom staff, secretaries, referees and touch-judges, reporters and broadcasters to come along and roll back the years."
The timing of the event coincides with the 60thanniversary of Great Britain's second Test victory over Australia at Leeds in 1959: the hosts went on to win the third Test at Wigan and secure the Ashes for what proved to be the last time on home soil.
A short video of the 1959 Test series will be screened, as will rare video footage of matches involving teams like Carlisle, Kent Invicta, Mansfield Marksmen and Huyton.
The afternoon will also feature Colin Maskill's 'famous' picture quiz, which always creates controversy and leads to a stream of abuse (and breadrolls) being hurled in the direction of the former Leeds, Wakefield and Castleford hooker.
Tickets cost £30 and include a three-course lunch plus a free drink. The event is only open to people who have had a formal role within the professional game.
To book tickets or for more information please email info@rlcares.org.uk or call RL Cares on 0113 237 5033