State of Mind are remembering an outstanding mental health campaigner who died in a road traffic collision in 2018
Martin Lawlor, aged 49, was a father of three, who was originally from Tralee, County Kerry, and he was the director of the Centre for Recovery and Social Inclusion in Ireland, which is linked to University College Cork.
He was also the co-founder of State of Mind Ireland, alongside his sister Dr Susan Lawlor.
State of Mind are thinking about Martin today and all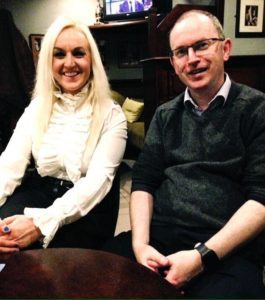 the Lawlor family
State of Mind Ireland aims to improve the mental health, wellbeing and working life of sports players and sporting communities throughout Ireland. Dr Lawlor was the programme lead and the medical director of the initiative.
Dr Lawlor was a respected forensic psychiatrist who regularly commuted from his job in Cork to his family in Manchester.