If you have not had the opportunity to see the At Home With interview with Ian Smith then you can do so again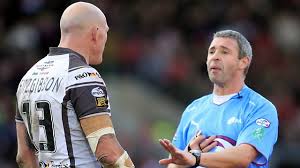 Ian is a former Super League Rugby League referee, having refereed approx. 300 Super League games over a 12 year professional career.
After retiring as an active referee Ian went onto the refereeing coaching staff as well as continuing as a video ref (VR).
He was lucky enough to Referee/VR in places like Australia, NZ, South Africa, USA, Russia, France and Lebanon. Ian has been an ambassador and presenter for the State Of Mind Sport Charity since January 2017.
"Working for State of Mind Sport and being part of a great team helping towards improving people's mental fitness is fantastic and getting the feedback we do is so very humbling."
To watch the interview in full click on the link here www.youtube.com/watch?v=z2rFFn8KVco