State of Mind Sport are putting on their first free live interactive webinar next Monday June 1st 10am featuring some of the clinical team at State of Mind and we start with Dr. Allan Johnston
Dr Allan Johnston, MBBS, MRCPsych, Cert.Med.Ed(IU) is a Consultant Psychiatrist specialising in Sports Psychiatry.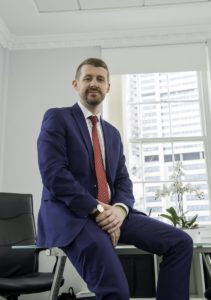 Coming up on Monday 1st June, 10am, the first in our #AskTheDoc interactive webinar series, presented by Angela Powers and featuring the expertise of State of Mind Sport trustee Dr. Allan Johnston is a sport psychiatrist who currently works with English Institute for Sport to support the GB Olympic and paralympic team for Tokyo Olympics, Burnley FC and the League Managers Association in football and was the first sports psychiatrist employed at a rugby league club, Bradford Bulls in 2012.
Places are limited so register today! us02web.zoom.us/webinar/register/2715904780177/WN_jmuvbQmvQ4OdwXSAr-K2nQ
He now works with athletes across a range of sports, dance and performance disciplines.
As Medical Director and Sports Psychiatrist to Synergy Medicine Ltd Allan has developed an independent sports medicine service in Leeds that works with all levels of conditions and injuries in Athletes and Dancers. Allan works with clients on all aspects of Wellbeing and Performance and how these interrelate. As part of this work he has been recognised by the UK Anti-Doping authority (UKAD) as having special expertise in the assessment and management of ADHD. Dr Johnston sits on the UKAD specialist register for ADHD Therapeutic Use Exemption assessments.
He is a co-founder of, and then elected to, the position of Deputy Chair of the Royal College of Psychiatrists Sports and Exercise Psychiatry Special Interest Group – the Royal Colleges fastest growing Special Interest Group. Via this national group Dr Johnston co-ordinates training for UK Sports Psychiatrists.
With a strong passion for all sport, Allan works on a voluntary basis as Sports Psychiatrist and Trustee to State of Mind Sport, a charity aiming to improve the mental health and wellbeing of athletes and their communities.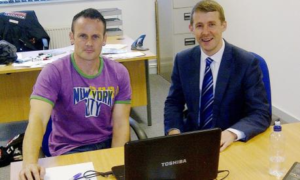 In his NHS role Dr Johnston chaired the Derbyshire Suicide Prevention Strategy Group 2013-2018 and led a range of innovations in the region including the development of the regional strategy, a greater involvement of service users in co-producing their own care and chairing Suicide Prevention conferences and World Suicide Prevention Day initiatives. Since 2015, over 3 successive years, suicide rates in Derbyshire almost halved with reduced rates seen particularly in men. In 2018 our work with Public
Health on training General Practitioners in Suicide Prevention strategies was nominated for a Health Service Journal (HSJ) award.
He has recently been awarded the Everything in Sport 2019 national award for supporting the mental health of female athletes and was made Yorkshire's Doctor of the Year 2019 at the YEP healthcare awards.
He lives with his family in Yorkshire.
If you know anyone who would be interested in accessing the webinar then please see the link below
Places are limited so register today! us02web.zoom.us/webinar/register/2715904780177/WN_jmuvbQmvQ4OdwXSAr-K2nQ