State of Mind Sport would like to wish all fathers celebrating all the very best wishes today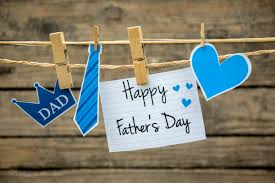 In 2020, Father's Day in the UK is taking place on 21 June – it always falls on the third Sunday of the month.
This is based on the US calculation of the date, but other countries around the world celebrate at various times throughout the year.
The American Father's Day was introduced at the start of the 20th century, following on from the successful promotion of Mother's Day by Anna Jarvis.
It was reputedly first marked on 5 July, 1908 in West Virginia – also the birthplace of Mother's Day – by Grace Clayton, who had recently lost her father in a mining accident.
State of Mind Sport wish every father celebrating today a fantastic day