Orbit Training have developed a free training option to get to know a little more about Post Traumatic Stress Disorder (PTSD)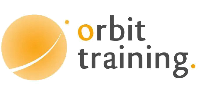 This course is designed to take the learner through an understanding of PTSD and will help someone that is trying to cope with PTSD, give advice, and areas how they can get help, and can also be used by people that live with someone with PTSD.
The course looks at possible causes and risks associated with PTSD. Click here to access the course orbittraining.org/courses/post-traumatic-stress-disorder-ptsd-awareness/
It will help you discover how PTSD can be assessed and treated along with ways in which a person can help their own recovery and current support groups in the UK.
We will discuss different methods of treatment and help out there, and most of all it is designed to give the read confidence to ask for help and support. Knowing what they need to ask for.