State of Mind Sport were delighted to be the chosen charity for the Hillfoots RFC Sevens Competition last weekend
The day had the fortune to have great weather and a fantastic turnout guaranteed an amazing day in the Forth Valley
Hillfoots RFC are CLACKMANNANSHIRE'S PREMIER RUGBY CLUB https://hillfootsrfc.com/
Hillfoots is a family friendly club with a welcoming atmosphere. We have strong and positive Club values which put playing and participating above outright performance. We believe winners are not born, they are made.
We invest a considerable amount in quality, positive coaching to bring out the very best in every player. No wonder that Hillfoots has been recognised multiple times in the past by the SRU.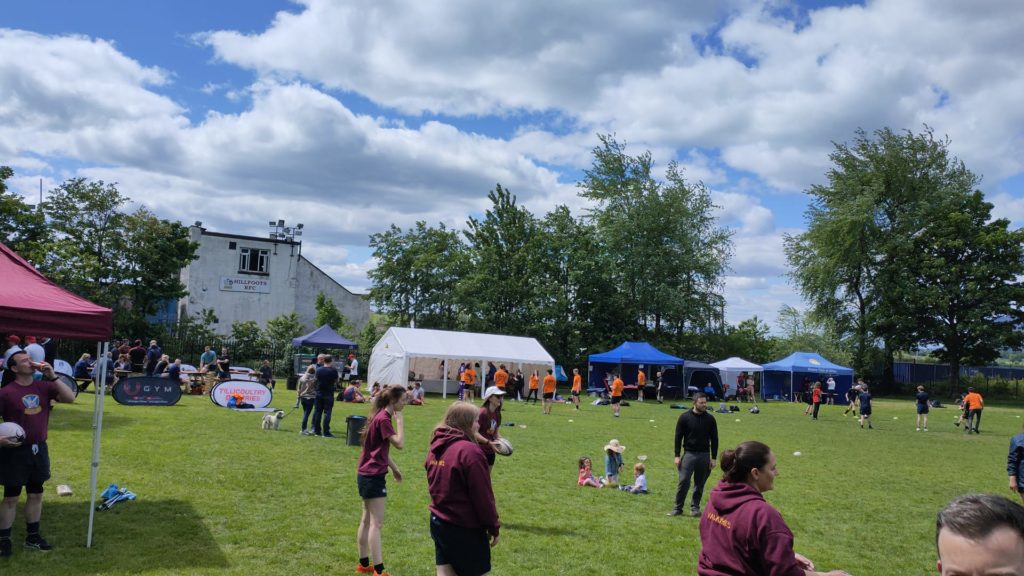 As well as being three times named the fastest growing club in Scotland, Hillfoots was the RBS sponsored Club of the Month for October 2011. In addition, Hillfoots was the first club in the country to achieve accreditation under the newly formed Positive Coaching Scotland & Bill McLaren Foundation partnership. January 2012 saw the RBS 6 Nations Trophy Tour come to Hillfoots, as one of only 6 nationwide stops, in recognition of the Club's many recent achievements.
State of Mind Sport were privileged to be a part of the Forth Valley Rugby League Club's charity fundraiser earlier this month
Massive thanks to Gavin Spowage and Mark Milnes for their support in supporting State of Mind Sport in the Forth Valley.