State of Mind, in partnership with Beracahmusic Ministries International, are excited to announce the launch of our first ever charity song, 'One Voice, One Song (We Are United)'. 
The rugby league choir that sang at the Challenge Cup final in 2016 under the musical direction of Steve Thompson met again online during the Covid-19 pandemic.
The choir wanted to do something special, and Steve has written a song with Graham Kendrick to support the upcoming Rugby League World Cup.
The song can be bought and downloaded on all major streaming platforms, including Spotify, Apple Music and Amazon Music.
We hope to see the song become the unofficial anthem of the competition, which begins on Saturday 15 October. 
The choir recorded the song in May 2022 and will be singing it before the opening game of the Physical Disability Rugby League (PDRL) World Cup between England and Australia on Sunday 23 October.
The song will raise funds for State of Mind Sport's work to provide mental fitness sessions in all rugby league clubs across the country, and train a mental health first-aider in every club to leave a lasting legacy of mental fitness and help prevent suicide.
The lyrics match the inclusive nature of this year's Rugby League World Cup, which will see the men's, women's wheelchair and PDRL competitions take place parallel to one another.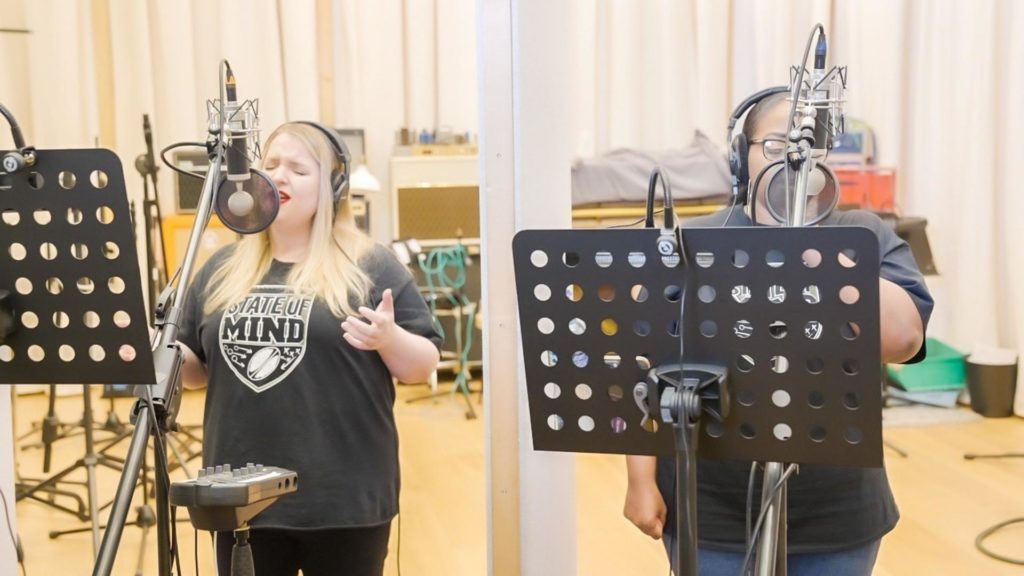 Dr Phil Cooper MBE, State of Mind co-founder, said: "Singing in a choir is an amazing way to feel good and meet new people, and the pandemic stopped lots of people from getting together and sharing their voices.
"'One Voice, One Song (We Are United)' is about getting people together again to sing about the Rugby League World Cup, uniting as one for a worthy cause."
Beracahmusic Ministries International director Steve Thompson, who produced, arranged and co-wrote the song said: "As part of the Covid-19 challenge, we were not permitted to use our voices as we normally would. There were forced closures of studios and cancellations of public performances and concerts.
"We were also forced to communicate through masks as best we could. We as performers, artists, and singers have become more aware of the significance and power of voice usage in our personal lives as well as in our careers.
"The season, however, created a deeper awareness of our reliance on one another as well as our individuality and special qualities.
"In the middle of our vocal recording session at Hertz 80 studio, with diverse individuals who had just met for the first time, I asked them to take a moment to look around the room at each other. 
"The moment was a beautiful one, recognising that each one of us plays an important and unique role in making the world a better place. Rugby coaches, professional singers, and amateurs applauded each other.
"Together all the harmonies, the blend of tones, and the unique voices of all the individuals made up ONE VOICE singing one song."
Download the song using the links below:
TikTok users can also scan the QR code below!