Widnes Vikings will play Halifax Panthers tonight live on Premier Sports TV supporting State of Mind and the Zero Suicide Alliance Free Training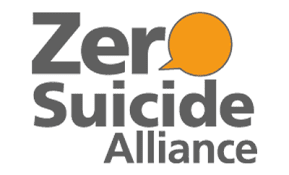 Widnes Vikings are inviting the rugby league community to join them in remembering those affected by suicide during their televised Betfred Championship match against Halifax on Monday September 5.
The Vikings will display 120 rugby league shirts on seats at the DCBL Stadium, marking the number of people around the world that will take their own lives during the course of the 80 minute match, one every 40 seconds.
Save a life and take the training here https://www.zerosuicidealliance.com/training
The zero suicide alliance provide free suicide awareness training that teaches people how to identify, understand and help someone who may be experiencing suicidal thoughts.
The move was the idea of a weekly men's mental health group run by Vikings Community Rugby League Co-ordinator Sean Mellor.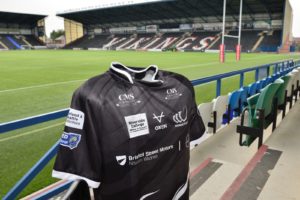 Mellor explained: "For a number of years Widnes Vikings has run a men's group for people interested in improving their mental fitness. At the moment the group is committed to learning about the work of the Zero Suicide Alliance. https://www.zerosuicidealliance.com/
"In talking about suicide, we discussed a number of eye-opening statistics, and one of the most impactful was the fact that during 80 minutes of a rugby league match, 120 people around the world will take their own lives.
"That grew into how we might visualise and symbolise that, and having 120 shirts at the game seemed like a good idea to give it some perspective for people. Seeing that at the Halifax game will be really powerful.
"A lot of people in the rugby league community will know somebody who has been affected by suicide in one way or another, including those that have been left behind, and understand the devastating effect that has.
"By running this initiative for a game that is live on Premier Sports, hopefully we can play a role in people talking about the issue, and feeling comfortable doing so. We have to move away from the stigma that surrounds men in particular talking and sharing their thoughts."
The match takes place in the same week as World Suicide Prevention Day on Saturday September 10, and Vikings Chief Executive Phil Finney believes the club can play a key role in an important issue.
Finney said: "As an organisation, Widnes Vikings want to be more than just a rugby league club between 3-5pm on a Sunday. We've got a responsibility to our local community to use our platform and presence in the town to raise awareness of really important issues.
"When you consider that suicide is the biggest killer of men under the age of 45, this is certainly one of those issues. If we can help people by encouraging them to come to one of Sean's sessions or get people to talk to each other about their feelings, then that's great.
"The Halifax game is a very visual way of bringing this into people's consciousness. But this is not just a Widnes Vikings-centric programme, it's about the whole community and rugby league in general.
"Historically, rugby league is a sport played by alpha males, and really tough men that knock lumps out of each other on the pitch. But mental health issues don't discriminate whether you're a rugby player or not.